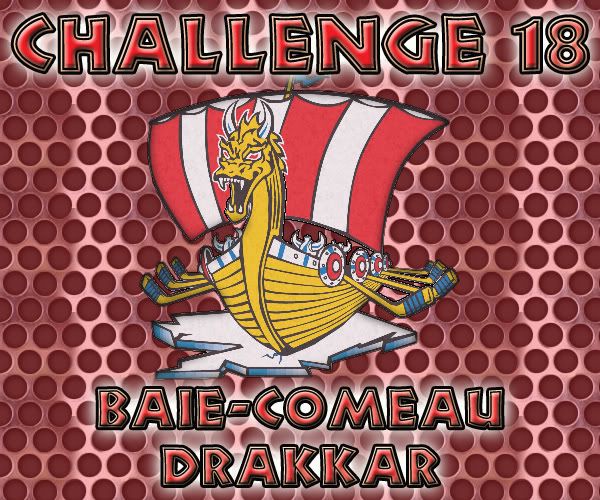 Big news! Not only are we announcing that
Challenge 18 (Baie-Comeau Drakkar of the QMJHL) officially starts today
, but also we have today installed the new Challenge Stats Upload Tool!
The Upload Tool is going to make posting your Challenge Stats much quicker and much easier! No longer do you need to use the Challenge Stats Spreadsheet or post your stats in a thread in the Challenge Centre. Instead, just click on the "
Upload Your Challenge Stats
" link located under the EHM Challenges and User Control menus from the nav bar. This will bring you to the Upload Tool where you can enter your stats directly into the site. Just enter your team totals stats as of each quarter into the Upload Tool (you don't need to calculate the stats you have accrued for each quarter) and it will calculate and check your quarterly stats for you!
There are more details regarding the Upload Tool
here
.
I strongly recommend all users read it
so that everybody fully understands how to use the Tool and how the Challenges will now work.
To help make things easier, we have made some changes to the Announcements Box at the top of the
Challenge Centre
. It now details exactly when the Challenge finishes (make sure you are logged in and your time zone has been set correctly) and how many days, hours and minutes are remaining. It also tells you how many games constitute each quarter. Note that for this Challenge you should post your stats at the following intervals: 17, 34, 51, and 70 games.
Another change to note is that we now have a
Screenshots Recording Thread
where you must post your end of season screenshots (and any other screenshots required by the rules). We cannot approve your stats for quarter 4 until you post your screenshots.
So let the Challenge begin! Good luck and enjoy!