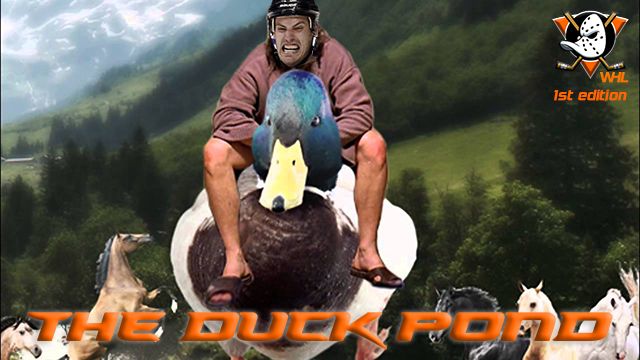 GP: 30 Record: 18-10-2 Pts:32
Cap Space: $2,825,000
Leading Scorer: Matt Moulson (10 Goals 11 Assists)
Best +/-: Corey Perry (+11)
Current Lineup:
Moulson - Getzlaf - Perry
Haglen - Kesler - Silfverberg
Vermette - Hanzal - Rakell
Sekac - Vey - Thompson
Lindholm - Vatanen
Del Zotto - Bieksa
Theodore - Polak
Andersen - Khudobin
Healthy Scratches: Holzer, Zolneirczyk
6 Game Win Streak Stopped Dead by Wings
After going 6 games undefeated with 20 goals scored during the period; The Mighty Ducks were finally handed a big, fat L in the Motor City. A hard fought battle between the two sides left the travelling Ducks fans with not much to complain about in the 4-5 loss. The team quickly loaded up into the bus and traveled 250 miles east to Buffalo to prepare for Thursdays game against the Sabres. Corey Perry did not report to practice Tuesday, as he traveled north to visit the O'Toole Pig Farm in his home town of Peterborough, Ontario.
With 52 games left in the season and as we make our way to the trade deadline; The Ducks are always looking to better the team on the ice and in the system. Rumors have been turning that Zolneirczyk has been shopped around but we cannot confirm this as GM Darbyshire is staying tight lipped.